Corporate Profile
Dr Wayne Thomas BSc PhD
CEO

Dr Thomas has had over 20 years experience as a medical scientist with the last eight years spent on stem cell research and clinical translation. He began work in the stem field by the development of  kits used by veterinarians to obtain Stromal Vascular Fraction (SVF) from adipose and its clinical applications.  Following the success in animals he focused his attention back on human diseases introducing regenerative cellular products to medical practice.
His research contributions have been recognised by his seminal work in cancer with over 25 journal articles, book chapters and awards. Dr Thomas has been a reviewer for both national and internal granting bodies and journals.
Dr Thomas is an Executive Member of the Australian Autologous Cell Therapy (AACT) Consortium that is developing an industry specific voluntary code of conduct to encourage responsible use of the TGA Exclusion order by clinical, industry and research member groups.
---
Bruce Hansen Dip. Law SAB
Director


Bruce is a solicitor and has practiced commercial law in Australia for over 30 years and has held Board positions in many Public and Private Companies. Bruce has considerable experience in the consultation to, and further development of, mature companies and in the capitalization and commercialization of start-up corporations and businesses. Bruce has also been responsible for the development of a number of high profile community and charitable organizations.
---
Dr Sam Shao MD. MBA. Dip of Law. JP.
Senior Scientific Officer, China Director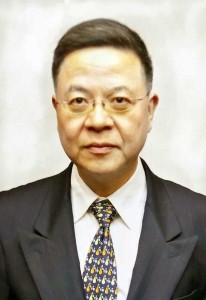 Dr Sam Shao is medically trained and has practiced in Shanghai, with experience in clinical treatment and medical research. Dr Shao has over 25 years' experience in pathology in Australia and is an experienced manager with a successful track record with project development